Scooter is a 2009 Pinto-Arabian Gelding.  He has the color and looks to make him stand out in a crowd, and the personality that makes him a favorite to play with.  He is registered Part-Arabian and Pinto and is eligible to be registered Pintabian.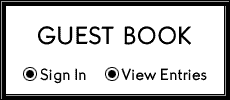 Champaign is a beautiful Pinabian 2000 Mare.  She is triple registered Part-Arabian, Pinto, and Pintabian.  She has heavy Ferzon breeding and has produced beautiful foals for us in the past.  

Pearl is a beautiful 2002 Purebred Arabian Mare.  She has heavy Ferzon breeding, type, style and elegance all in one sweet-tempered package.  

Rowdy is a chestnut 2008 Part-Arabian gelding with a personality that just does not quit.  He is a full brother to World Champion pinto gelding Deputy Barney.  He has a lot of curiosity and confidence that make him a joy to play with.  He has had ground work done but has not been ridden under saddle yet. He will make someone a very nice partner.  

Raindrop is a grey 2004 Purebred Arabian mare.  She had 30 days of riding in 2007, and 45 days in 2014.  She is about 14.2 hands.  Responds well but still needs an intermediate to experienced rider.